IT Research & Advisory Services The Portfolio Action Tracker (PAT) is a transparency tool that can be used to monitor and review the real-time status of NASPO ValuePoint portfolios. Click here to view Status
×
Currently tracker not available for this portfolio.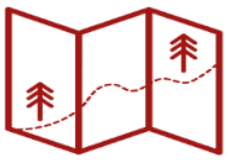 The suppliers (two out of three) have exercised the first of their renewal options. The portfolio now expires January 18, 2025. There is one more renewal option left.
This master agreement includes:
IT business advice, objective IT research, and IT data that is thematic, prescriptive, and executable, and that provides a comprehensive perspective on the rapidly changing IT environment;
Access to an online database containing IT research articles;
Response to over-the-phone inquiries regarding published articles and direction on other available resources;
Advisory services regarding strategic and tactical planning for customer's IT policy development; and
On-site workshops, advisory engagements, and conferences on IT related topics.
Consulting Services: For guidance on Consulting Services covered under this portfolio and how to utilize these services, please see Consulting Services Request document located in the Portfolio Information tab under Documents/Details"
Forrester Research, Inc View Details
Gartner, Inc. View Details
International Consulting Acquisitions Corp dba ISG Public Sector View Details
Lead State
Minnesota

Awarded:

01/19/2021

Expiration:

01/18/2025

Renewals Limit:

01/18/2026
NASPO Resources
Cooperative Portfolio Managers
Primary Contact
Secondary Contact