Public Safety Vehicle Access & LED Light Bars, Sirens, Warning & Accessories The Portfolio Action Tracker (PAT) is a transparency tool that can be used to monitor and review the real-time status of NASPO ValuePoint portfolios. Click here to view Status
×
Currently tracker not available for this portfolio.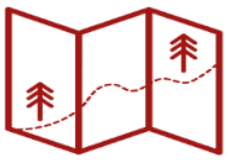 The State of Minnesota, Office of State Procurement (Lead State) has executed Master Agreements for Public Safety Vehicle Accessories and LED Emergency Light Bars, Siren Warning Accessories.
Under the Master Agreements, qualified Manufacturers provide a specified percent (%) off discount of the Manufacturer's Suggested Retail Price (MSRP).
Freight costs have been prepaid by the Contractors and are included in the percent discount. The Contractors are NOT allowed to charge or invoice for freight.

Please note: Du-Ha Inc. has opted not to renew their Master Agreement and as of 8/31/2021 will no longer be available under this portfolio.
Lead State
Minnesota

Awarded:

09/01/2019

Expiration:

08/31/2024

Renewals Limit:

08/31/2024
NASPO Resources
Cooperative Portfolio Managers
Primary Contact
Secondary Contact